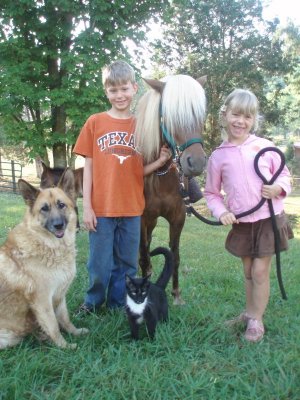 Who We Are


We are a full party venue conveniently located in West Knoxville near Hardin Valley Elementary. We provide a fun, safe atmosphere for children to celebrate birthdays and special occasions with our ponies and horses. We love sharing our critters with our guests.
Our ponies and horses are our family pets. We love them! We have small ponies, big ponies and horses that can accommodate both little kids and big kids, even adults. They are well groomed, gentle, and love kids.

When they are not giving pony rides, they are playing in the pasture with their pony and horsey friends. They are happy, sociable and enthusiastic. I'm always pleased with how much the ponies enjoy the attention of children.

Our family has been raising, breeding and training horses and ponies for over 20 years. Most of our horses have been born and hand-raised by our family on our farm -- Even the oldest at 23!